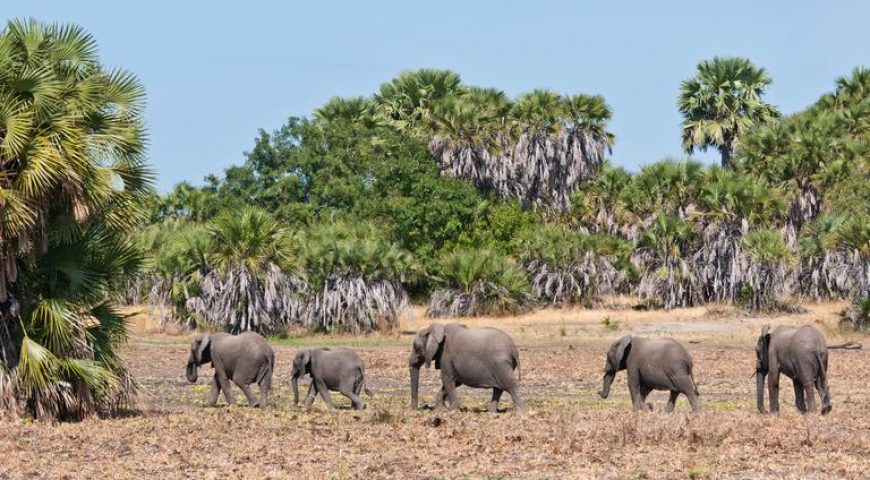 How can we travel more sustainably?
If you've been looking at ways to make more ethical and environmentally-friendly lifestyle choices; you may well be thinking about how you can travel sustainably. Perhaps you're even wondering if you should be travelling at all? This is a big and important topic that we discuss together a great deal, too – and we wanted to share some thoughts on it.
Before we begin, this isn't us claiming to have all the answers – far from it. But as two people who feel passionately about the positive impacts of travel, and are also worried about the downsides, we feel drawn to start where we are and contribute to the conversation.
Firstly, what do we mean by sustainable travel?
The word "sustainability" is absolutely everywhere, and can feel like it's losing its meaning. In its purest sense, sustainable anything – business, clothing, travel, development, food systems and so on – is about doing things in a way that can be maintained over the long-term.
When it comes to travel, there are three perspectives to bear in mind — the economic (for example, is the money staying local, or are international owners taking it elsewhere?), social (are local people in support of tourism, or is it causing more crime, rent increases, etc?) and environmental (are natural resources being protected as a result of tourism, or used up?).
Our choices around where and how we travel have real knock-on impacts – both good and bad – on the places and people we visit. And given the enormous scale of the travel industry and the speed at which it's expected to grow over the next decade or so, individual actions can add up to unsustainable levels.
So, should we all stop travelling?
We know lots of people are feeling confused about how to "do the right thing" in order to travel sustainably. As climate news from around the world becomes more and more alarming, concerns about fuel-guzzling flights, capital cities straining under the weight of visitors, and beaches piled up with rubbish are absolutely valid.
​But, let's not overlook the ways tourism makes a positive and sustainable contribution around the world.
​For starters, the travel industry is responsible for 1 in 10 jobs worldwide, many of which benefit those who need them most. It provides low-skilled roles in places where education and literacy levels are low; a disproportionately high number of positions for women who'd otherwise be excluded from the economy; and jobs in remote, dispersed areas that are completely overlooked by other industries.
Tourism also creates incentives to protect nature and wildlife (as we explored in our interview with eco-campaigner Catherine Capon) and encourages understanding across cultures and communities. On a personal level, taking time off to explore somewhere new can create moments of joy, connection and meaning that simply don't happen when you're deep in your day-to-day routine.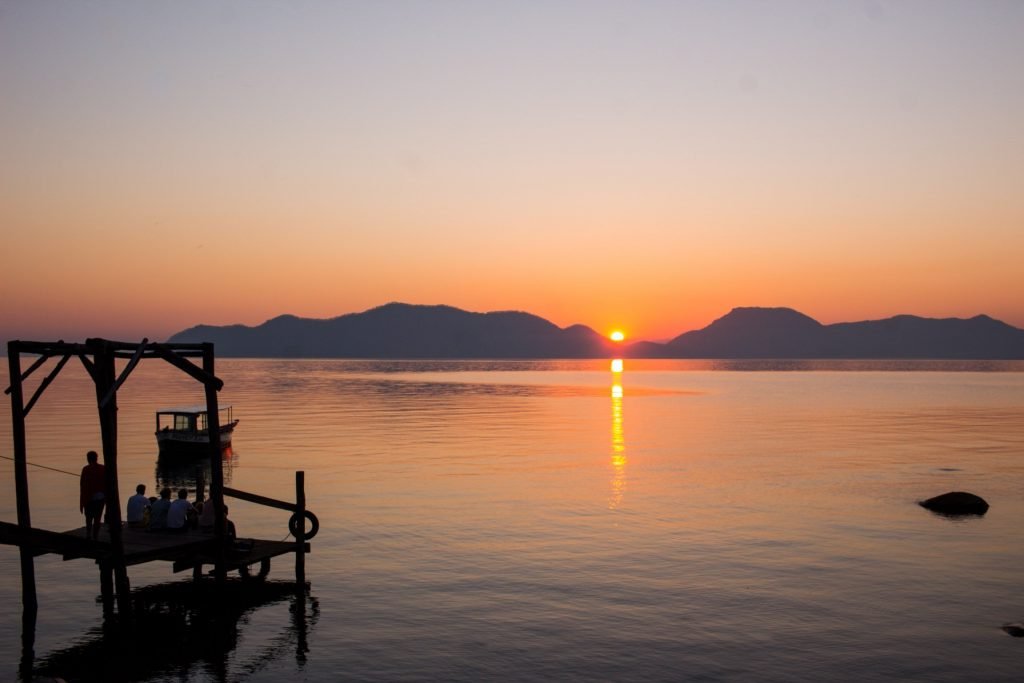 Image: moments of connection on Lake Malawi during our group escape last year
Some suggestions for how to travel sustainably
So, if you're passionate about exploring new places but want to travel more sustainably, here are some suggestions to consider when you're planning your next escape:
1. Make your trips count
Sometimes, it can feel like there's an urgency to see the entire world RIGHT NOW, even if that means blitzing your way through countries, barely skimming the highlights as you go. But if you're keen to embrace a more mindful and sustainable approach, it will probably mean travelling abroad less frequently, staying in one place for longer and really making the most of the experience when you do.
To us, this feels like a good thing. Travelling less often may mean that when you do go, you can afford to do something a little more special. And with more time to play with, we can help design a unique escape around the things that you love to do, giving you something to really look forward to in the build-up, and memories to look back on for the rest of your life once you return home.
2. Find other ways to unwind
People travel not only to explore but to step away from the demanding, always-on lifestyles that have become the norm. We know we're not the only ones who've found ourselves pushing on with an unsustainable workload, knowing an opportunity to unplug is on the horizon.
If you decide to scale back on travel, we'd urge you to protect your time off and find other ways to unwind and connect with the things that are important to you, to avoid burning out. For example, spending time with your loved ones (ideally, in person with phones away), reading novels that take you far away without physically going anywhere, taking UK-based microadventures, joining a regular yoga or fitness class, or volunteering in your local community.
As a bonus, you might find that when you do travel, you're already feeling refreshed and can cherish the experience even more.
3. Pick a less-visited destination
Travelling "off the beaten track" and visiting places you haven't seen hyped across social media isn't only about having a unique experience away from the crowds. Under-tourism (as journalist Anna Hart describes it) is also a way to support fledgling destinations, whilst avoiding causing more damage to places that are already straining under the weight of over-tourism.
The same goes for supporting places that have been hit with misfortune (once it's safe to visit again, of course) – and you'll sometimes find you'll get more for your money if you do. As an example, Sri Lanka has temporarily waived its visa charges and some lodges are offering discounted rates as a way to say thank you to those who choose to visit, in a bid to boost tourism after the terrorist attacks earlier this year.
If you'd like to travel sustainably but aren't sure where to go, we can guide you to less-visited countries you might not have thought of. Or, if you've got your heart set on a specific destination, why not try travelling out of season, or incorporate a less-visited stop or two on your itinerary?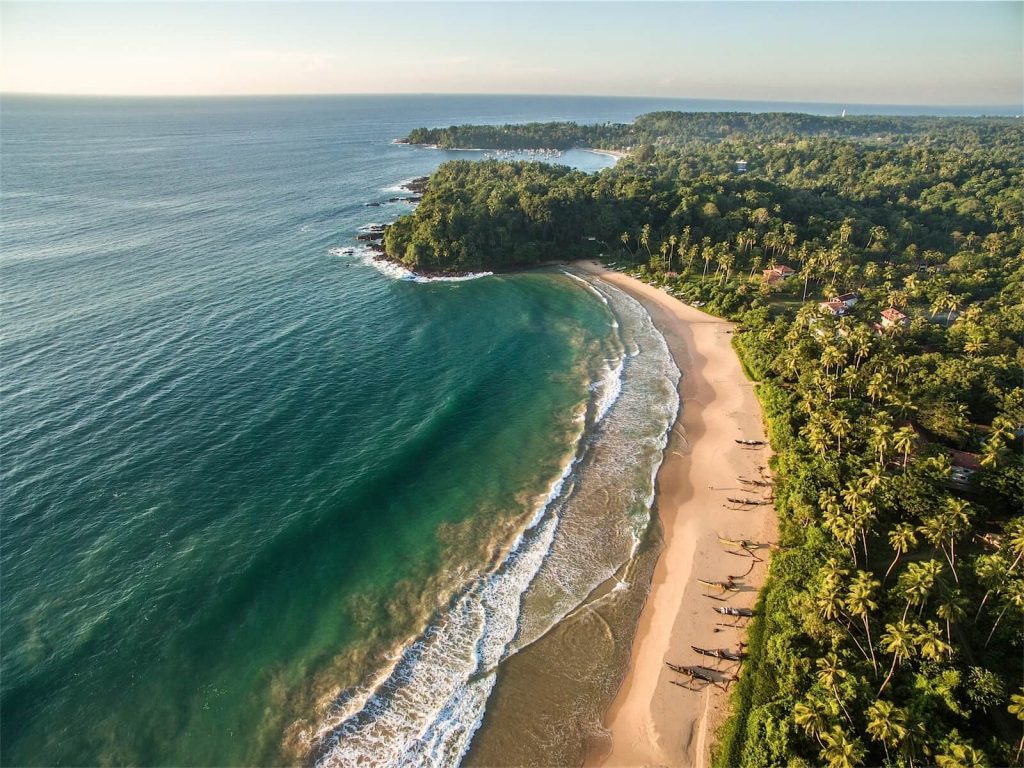 Image: Talalla Retreat in Sri Lanka
4. Fly the most fuel-efficient route
To stop flying altogether would, without a doubt, bring down your personal carbon contribution. However, this feels unrealistic and whilst the environment impact of carbon emissions is a very important piece of the sustainability puzzle, remember it's not the only one.
Work is underway on developing commercial electric planes (thanks Nasa). Until then, assuming you decide to travel and realistically need to fly to get to your destination, the most environmentally-friendly option is usually to fly economy and choose as direct a route as possible. (The most fuel-intensive part of a journey is during take-off, so hopping between airports ramps up your emissions fast.) It's also worth looking out for Skyscanner's "greener choices" for certain popular routes, which highlights airlines with the newest and most fuel-efficient fleets.​
5. Offset your emissions
When you're thinking about your budget, allow some money to offset your carbon emissions. It's an imperfect solution and can be confusing, but it's the best there is for now – and by the way, you can offset all sorts of emissions linked to your lifestyle (not just flights).
We'd suggest picking a website, such as this one, where you can calculate your emissions for free and then decide how to offset them in a way that feels right to you. One option would be to research and invest in clean energy and tree planting projects in the country you're visiting, with the added bonus that local people are employed in the process.
Side note – we didn't want to go too deep into the ins and outs of carbon here. But, if you're interested, there's some really insightful analysis in the last issue of Delayed Gratification, including the relative impacts of everybody in the UK going vegan, swapping to electric cars, planting new forests, having fewer children and cutting back on flying.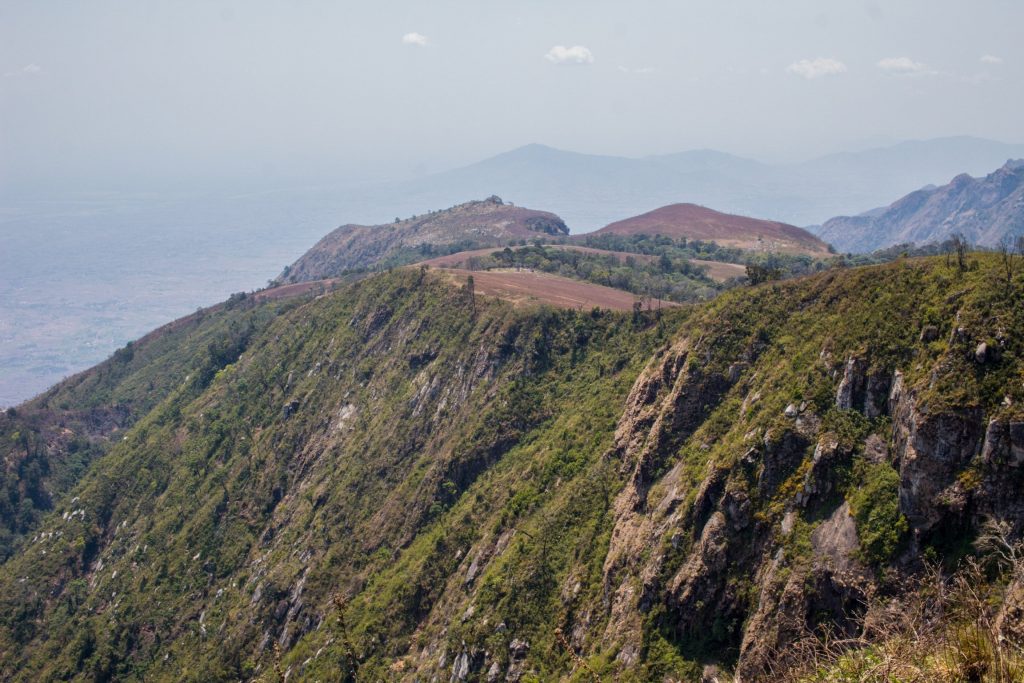 Image: Zomba Plateau, Malawi where local non-profit Treez are replanting
6. Travel more slowly
The average Faraway trip lasts three and a half weeks, and some are far longer. On the one hand, this can be a real positive: as discussed above, the front-loading of emissions means that flying overseas for one longer trip can often have a lower impact than three or four shorter trips.
But, it can be tempting to try to cram a huge amount into a longer escape, covering a lot of ground in the process. If you're keen to travel sustainably, we recommend resisting the urge – both for your benefit and the planet's.
Slowing things down is likely to mean seeing fewer places but getting a deeper appreciation of each one, especially if you allow time and flexibility to explore spontaneously. During some downtime on a gorilla trekking trip in Rwanda this summer, two of our travellers Cassie and Can were invited to visit their guide's home village. They told us they were completely humbled and blown away by the experience – a reminder that those slower, in-between moments are often where memories are made.
Insert Image
7. Pick sustainable hotels
Accommodation often makes up the largest portion of our travellers' budgets, so making conscious choices here really matters. Choosing to travel more sustainably doesn't have to mean compromising on style or experience. It's about spending your money with hotels that preserve the environment, use materials that are locally and sustainably-sourced, and make a positive contribution to their local communities (typically through providing jobs at a fair wage, investing in infrastructure, or partnering with NGOs).
Trust us, there are plenty of options suited to all budgets that not only look good but do good too: everything from home stays, to eco camps, to boutique lodges, and even luxurious resorts. In our experience, these are often the places that stay with you long after your trip's over, and we'd love to help you include them in your escape.
Note – whilst travelling sustainably doesn't have to mean blowing your budget, like-for-like, you should expect a truly ethical and environmentally-minded hotel to be more expensive. Just as a t-shirt in an organic cotton ethically made with love and care by a small, independent brand is almost certainly going to cost more than a mass-produced equivalent.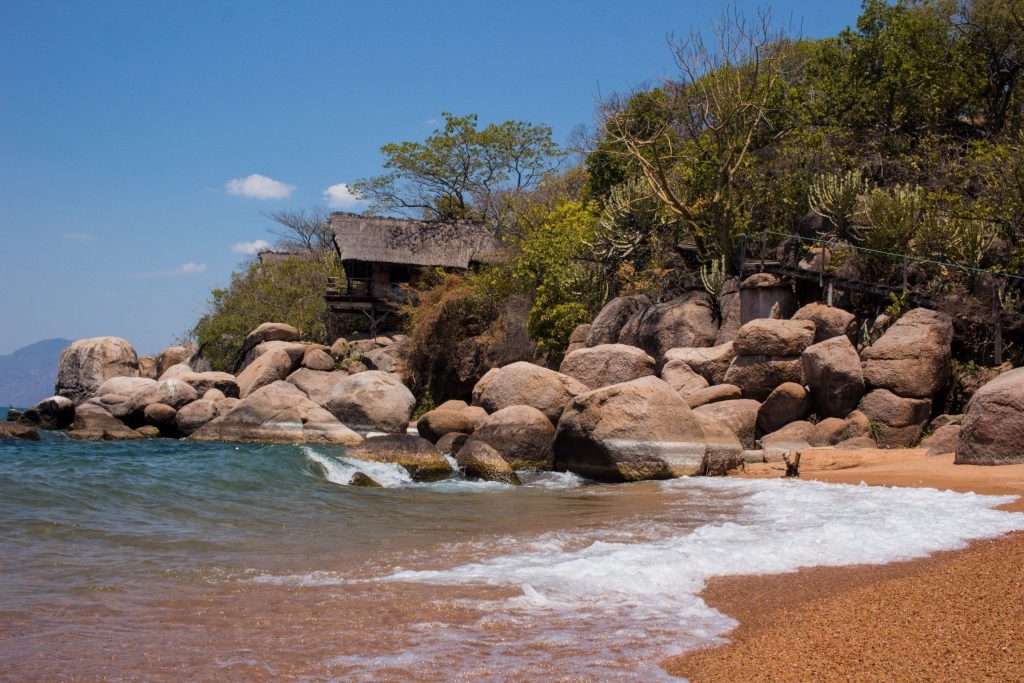 Image: Mumbo Island eco camp, Malawi
8. Incorporate locally-run experiences
Another way to make a trip more sustainable is to factor in ethical, locally-run experiences. Whether it's a guided hike, a curated tour of a city or a visit to an artisans' workshop, you'll spread your tourism spend and gain an authentic insight into the local culture by having conversations and sharing information about your respective lives.
For example, if you visit Cape Town, you might spend a few hours at the Oranjezicht Market, a beautiful and buzzy farmers-style market at the famous V&A waterfront. Combine this with a guided tour of the Oranjezicht City Farm, the community-run urban-farming non-profit that incubated the market, and not only are you supporting local producers, you've got a really interesting insight into the city. There will be examples like this everywhere you go, and we'd love to help you discover them.
9. Choose ethical wildlife encounters
Wildlife encounters – for example safaris, jungle expeditions or ocean-based tours – are often an unforgettable highlight of the escapes we plan. When set up and stewarded properly, they can have a huge impact on animal conservation and the protection of our environment, as well as bringing education and sustainable employment (the work African Parks are doing on this front is a real source of inspiration).
Sadly, there are plenty of unethical operators, so do your research properly (Wildlife Watch is a great place to start) or let us guide you to the good guys. Animals need to be kept in their natural environment with plenty of space to roam around and retreat from human observation as and when they want to. It's costly to do this properly, so bear in mind that if something feels cheap, it's almost certainly the animals who are paying the price.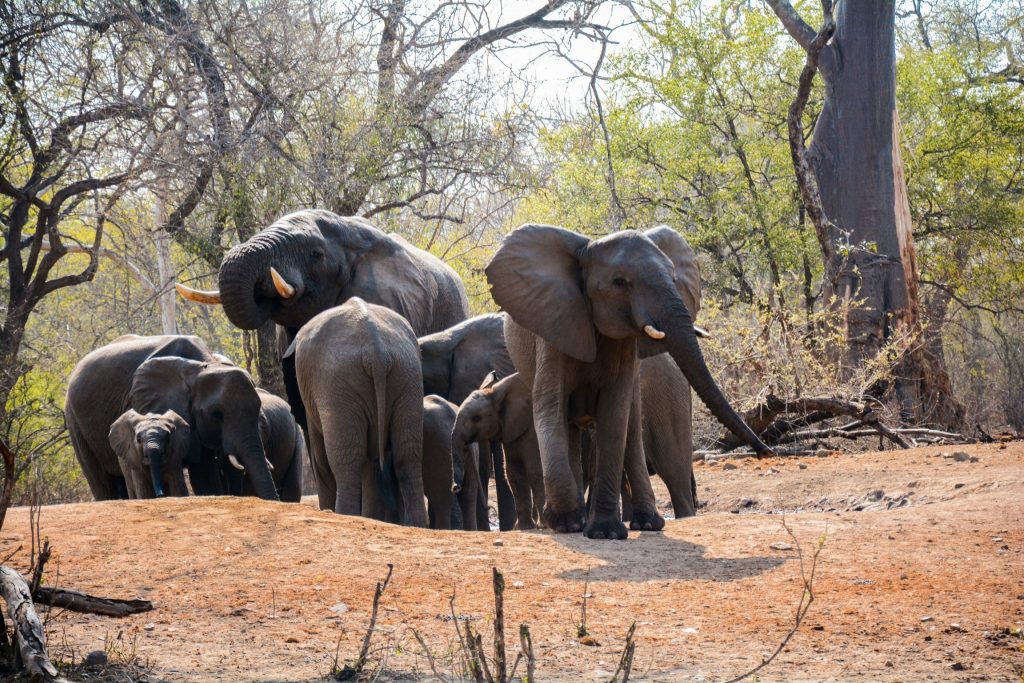 Image: Majete Wildlife Reserve, Malawi (managed by African Parks)
Continuing the conversation
We're keen to keep talking about how to travel sustainably with you, as we continue educating ourselves. Here are some sources of information we've found valuable lately and some people who've generously shared their views with us:
We'll keep adding to this, so please share any suggestions of your own with us too.
Passionate about sustainable travel and want to continue the conversation with us? Drop us a note at hello@wearefaraway.com – we'd love to talk.
Team Faraway x