Startup lessons from giving remote working a whirl
We've just spent six weeks in Portugal — celebrating our first wedding anniversary and then building our new website without London's tempting summer distractions. It was equal parts switch-off-entirely and work-like-mad, and a mini-experiment in remote working.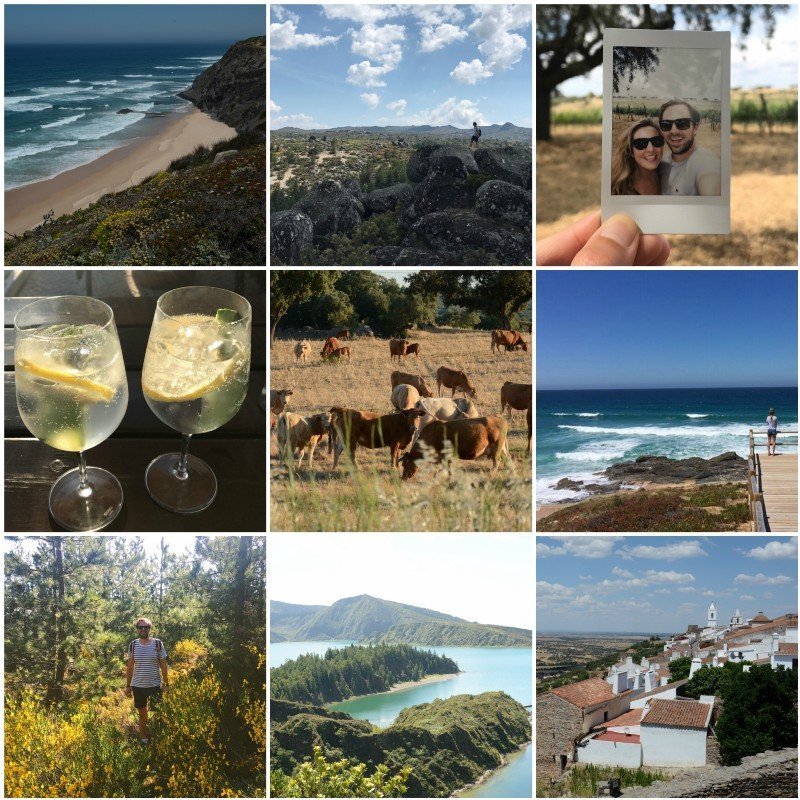 Like our travellers, we love exploring a new country together. But, Portugal is one of those special places that we can't get enough of  and this trip was no different.
Some of the best non-work bits…
Going back to the exact spot where we got married and reflecting on one helluva year
Switching off for almost a fortnight as we road-tripped about with our laptops firmly locked away in the boot. We also went "incognito" with a penalty for any time Faraway was mentioned 😉
Discovering new places in this very familiar country—and still feeling surprised by how utterly idyllic it is. We loved weaving our way through the Alentejo spotting cows, storks and cork trees, boulder hopping around Serra Estrela's rocky landscapes and hiking the wild west coast in search of hidden beaches
Listening to Despacito 15 times per day (thanks, RFM!) and still having no clue what the words are
Feeling sunshine on our faces every single day

Some things we learned from our remote working experiment…
After some dedicated downtime at the start, we settled into "work mode" with new energy, ideas and determination
We realised we can be flexible with our location and get loads done when we have a specific project in mind. It just takes a dining room table and a bit of willpower to get into the swing of things
We made sure to spend the 2.5 hours per day we normally spend commuting on other things. Instead, we went for walks, ate breakfast in the sunshine, did some exercise, gave SUP a go (watched Al fall in…), drank G&Ts and watched the sunset
We're now heading home feeling really refreshed and full of energy for the first time in a while … And, we have a much better-looking website!
If you have any questions (or suggestions!) about the nitty gritty of remote working, please get in touch. We'd love to share stories.
Take time out for a life adventure.
Do you dream about escaping your routine and going on a far-flung trip of your own? Whether it's 3 weeks or 3 months, we'd love to help. Book in a free exploratory call here to get started.
No immediate travel plans? Why don't you come over and join us on Instagram?
Team Faraway x