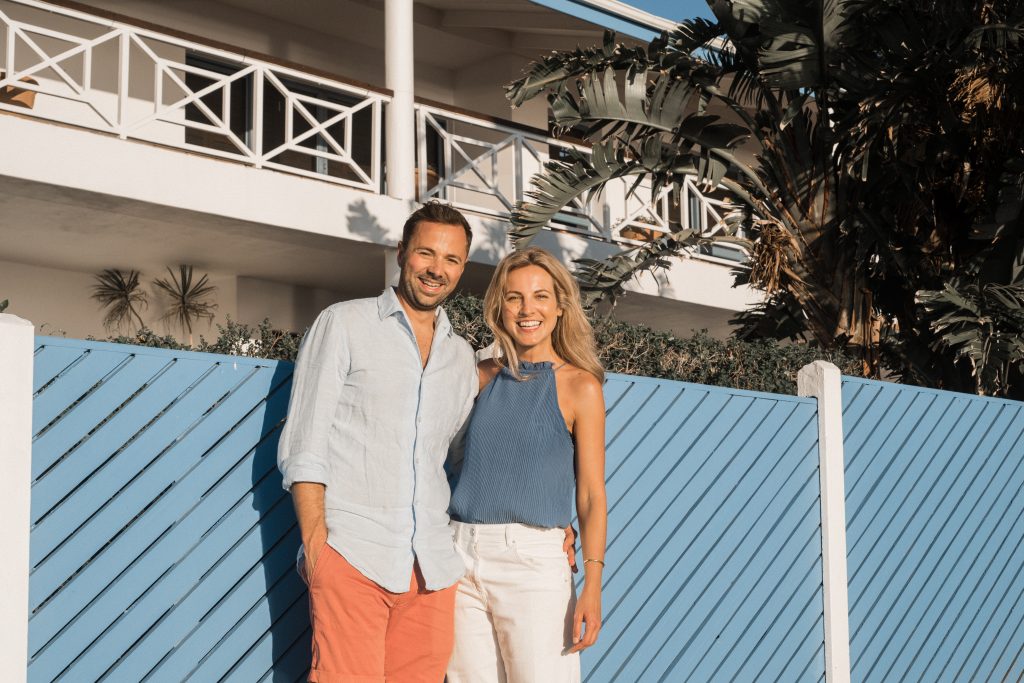 Wrapping things up at Faraway
Dear friends,
We're sad to say, after trying our very hardest to turn our crazy dream into a viable small business over the past few years, we've decided to wrap things up and bring this chapter to a close.
Building Faraway has been our greatest adventure together so far (hopefully there's plenty more to come!). More than just a company, it's been a genuinely life-changing period of our lives that we're struggling to sum up.
We want to say thank you from the bottom of our hearts to everybody who supported us along the way. To everyone who trusted us to craft a trip (all 119 of you!): thank you for choosing our little company, and we hope we've left you with memories you'll always treasure.
To the partners we've worked with all over the world: thank you for taking care of our travellers and sharing your corners of the globe with them. When the world opens back up again, we have a hunch people will want to go to places that are that bit more special. Whilst we might not be in the industry anymore, we now have a bank of unique places and experiences we can whole-heartedly recommend.
And to our friends and family who cheered us on: you are the best, and we honestly couldn't have done any of this without your help and encouragement.
Why now?
A global pandemic is a funny time to tell the world that you're closing your business, when so many others are struggling and on pause too. Ironically, we spent months to-ing and fro-ing before finally making the difficult decision to wrap things up with Faraway at the start of 2020, with no idea these turbulent times were around the corner.
Deep down, we'd known for a while that it was the right thing for us to do – but it took a long time for our heads and hearts to catch up. On the one hand, we felt really disappointed to walk away from something we've poured so much love and hard work into, just as we were starting to get somewhere with it all. It's been really exciting creating Faraway from scratch, we hadn't run out of money, and we had hopes and plans that we hadn't got around to. Not least, building out a small team here in London. Part of us kept coming back to the thought that we should just keep going and trust it would pay off eventually.
And yet, for all the wonderful and exciting bits, running a business takes a huge amount from you – perhaps especially so when you're married to your co-founder. As with most big decisions in life, we had to make some significant sacrifices to build Faraway together. And whilst they felt absolutely worth it for a while, we're human and they began to take their toll.
People often talk about the freedom you gain when you work for yourselves. There's definitely truth in that – although we've also experienced the opposite. The financial reality of keeping a small business running is tough. When you've always worked in exchange for a salary like we had, it's difficult to imagine how much money you need to bring in consistently just to keep things running and make a few small investments for future growth. By the end, all of our time and energy had become consumed by trying to make Faraway work and riding out the inevitable highs and lows, leaving barely any room for anything else.
After exploring different ways to evolve Faraway and bring more balance back into our lives, the decision came to us completely out of the blue, when we heard a question on a podcast. "If you woke up tomorrow and the decision was taken out of your hands, and your business was closed for you – how would you feel? Devastated or relieved?" And instinctively both of us knew that we'd feel relieved.
Looking back on the experience
Whilst we're ready to wrap things up and have some closure, we also wouldn't change the experience for anything.
It was a privilege (and a lot of fun!) getting to know our travellers and helping them experience something truly once-in-a-lifetime. Before founding the company, we'd taken some time out for a big trip together, and we felt a genuine buzz every time we helped others do the same. You know that feeling when you recommend something you're sure somebody else will just love, and then they do? We got to do that all the time, for work.
On a personal level, we're grateful for the opportunity Faraway gave us to spend so much time together and learn more about ourselves. We moved to a beautiful new city, Cape Town, for a while – something we'd always dreamed of doing but never seemed an option with our "normal" jobs. We also travelled to some unbelievable places and (you might have noticed!) we fell in love with certain special pockets of Africa we might never otherwise have travelled to. Without a doubt, our time running Faraway helped us put our finger on what travel really is all about for us; that's something we'll continue to explore together.
We would never say never to building something else in the future with all the learnings (good and bad!) from this experience under our belts. But for now, we're excited to move onto a new chapter and see where life takes us from here.
Here's to the next adventure. And thank you so, so much for joining us on the last one.
Helen and Al xxx